Wings Are Taking Flight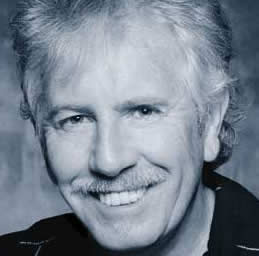 Born on 2 February 1942, in Blackpool, Lancashire, England. Guitarist/vocalist Graham Nash embraced music during the skiffle boom. He formed the Two Teens with classmate Allan Clarke in 1955, but by the following decade the duo, now known as Ricky And Dane, had joined local revue Kirk Stephens And The Deltas. In 1961 they broke away to found the Hollies, which evolved from provincial status into one of Britain's most popular 60s attractions, with Nash's shrill voice cutting through their glorious harmony vocals. Although their early hits were drawn from outside sources, Nash, Clarke and guitarist Tony Hicks subsequently forged a prolific songwriting team. However, Nash's growing introspection, as demonstrated by "King Midas In Reverse' (1967), was at odds with his partners" pop-based preferences and the following year he left to join "supergroup" Crosby, Stills And Nash. Nash's distinctive nasal tenor instilled a sense of identity to the trio's harmonies, and although his compositional talent was viewed as lightweight by many commentators, "Marrakesh Express" (originally written for the Hollies), "Teach Your Children" and "Just A Song Before I Go", were all highly successful when issued as singles. Songs For Beginners confirmed the artist's unpretentious, if naïve style with material weaving political statements, notably "Chicago", to personal confessions. Stellar support from his girlfriend Rita Coolidge, plus Jerry Garcia and Dave Mason brought precision to a set which silenced many of Nash's critics. However, the stark and dour Wild Tales, recorded following the murder of Nash's girlfriend Amy Gosage, proved less successful and not unnaturally lacked the buoyancy of its predecessor; nevertheless it contained some strong material, including "Prison Song" and "Another Sleep Song". Graham then spent the remainder of the decade as half of Crosby And Nash, or participating in the parent group's innumerable reunions. He devoted considerable time and effort to charitable and political projects, including No Nukes and M.U.S.E., but a regenerated solo career was undermined by the poor reception afforded Earth And Sky. Having completed a brief spell in a rejuvenated Hollies (1983), Nash resumed his on-off commitments to Crosby, Stills, Nash And Young and to date has only released one further solo effort. The perplexing Innocent Eyes matched Nash with modern technology: a surfeit of programmed drum machines. The record sounded synthesized and over-produced and was rejected by the critics and public. Nash's first love has always been CS&N, and history has shown that his best post-Hollies work has been unselfishly saved for group rather than solo activities. Nash's own stability has enabled him to help his colleagues through numerous problems; he takes much of the credit for David Crosby's recovery from drug addiction. Nash has taken his share of criticism for his often gentle and trite material in recent years. His strength is as the great unifier of group efforts, and as a superb harmony vocalist. When his voice blends with others (Hollies and CS&N, CSN&Y) it becomes remarkable.
Half Your Angels is Graham's hauntingly beautiful song that is dedicated to the tragic events of 11th September 2001.
Here are the lyrics:
Half Your Angels
(Graham Nash)
Somewhere in Heaven wings are taking flight
Flying over a worldly weight of hatred
Hanging over a building in the rain

You got to Heaven blown across the sky
Crying out for the angels to help you
To rise up out of the ashes and the flames

Send me half your angels
We're running out of time
Send me half your angels
I'll send you half of mine
Hope they get there in time

And far below your Heaven hearts
are wondering why
Why would anyone hurt Gods children?
How could anyone harm them at all?

Send me half your angels
We're running out of time
Send me half your angels
I'll send you half of mine
Hope they get there in time

And while you're in Heaven sleeping on the wind
Ask your heart to forgive this evil
Ask your soul to forgive us all

Send me half your angels
We're running out of time
Send me half your angels
I'll send you half of mine

Send me half your angels
We're running out of time
Send me half your angels
I'll send you half of mine
Hope they got there in time

Half your angels, goodbye